History of SCGS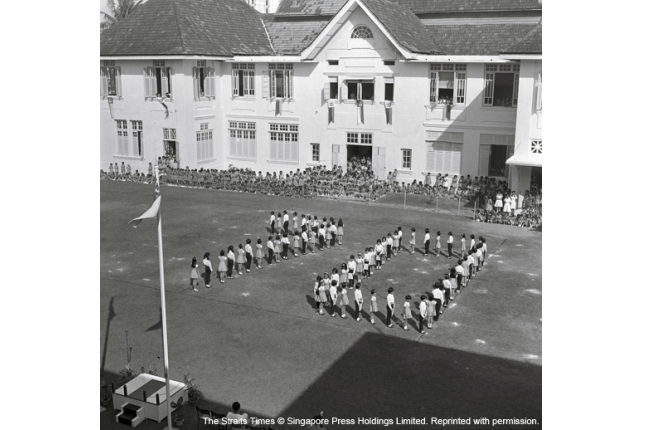 Singapore Chinese Girls School (SCGS) was founded as an all-girls Peranakan school on the 1 July 1899 with seven Straits Chinese girls. This was made possible through the perseverance, courageous spirit and visionary leadership of our pioneers. In 1895, China suffered a defeat by Japan and that set off a debate amongst some young Peranakans – who believed that the lack of female education was one of the reasons for China's defeat. Chief amongst them were Sir Song Ong Siang, Dr Lim Boon Keng and Mr Khoo Seok Wan who later became the founders of SCGS. The school provided education in English and Chinese to Chinese girls, at a time when female education in Singapore was neglected.
SCGS opened on Hill Street (the site later became the Central Fire Station), and later moved to Emerald Hill complete with a two-storey block with 12 classrooms, an assembly hall, a staff room, and principal's office.It was at Emerald Hill that the SCGS identity started to take shape. A new school crest. A new uniform of white samfoo top and first black, then blue trousers. A new team system, with the school carved out into Red, Blue, Yellow and Green Houses, each with a house captain. A new Games Afternoon. A new addition of Cookery to the syllabus. A new formation of a Guide Company. After 70 long and eventful years at Emerald Hill, SCGS made the move to Dunearn Road on 4 July 1994.
Till today, SCGS continue to provide a rich, balanced and holistic education so every student is developed to her fullest potential and continue to live out the school values of Sincerity, Courage, Generosity and Service.
---